buy Isothiazolinone | Isothiazolinone
CAS Number: 1003-07-2
Appearance:liquid
Purity:%
Made in: China 
Phone Num : +86-2150591759    
E-mail: info@shanghaimetex.com
Description
Isothiazolinone or isothiazolone is a preservative commonly found in many consumer products. It is known as an antimicrobial preservative commonly used to control bacteria, fungi and algae. It is a preservative found in water-based personal care products.
Its used as a antibacterial agent in a variety industrial such as : cooling water systems, antifouling agents , personal care products, fuel storage tanks, oil extraction systems ,water treatment, pulp and paper mill , wood preservation .
Properties
Chemical formula
C3H3NOS
Molecular Weight
101.13 g/mol
Boiling point:
86.33 °C
Chemical structure
Other Compounds

Methylisothiazolinone

Chloromethylisothiazolinone

Benzisothiazolinone

Octylisothiazolinone

Dichlorooctylisothiazolinone

Butylbenzisothiazolinone
Production
There are several ways to produce this substance. Production of Isothiazolinone on an industrial scale is done by ring closure of 3-sulfanylpropanamide derivatives. These are produced from acrylic acid through 3-mercaptopropionic acid.
The second stage of synthesis involves closing the ring and converting the thiol group to a reactive group that is attacked by a nitrogen center. This step usually involves the chlorination step, or the oxidation of 3- sulfanylpropanamide to the corresponding disulfide species.
Applications
Isothiazolinone is widely used as preservatives that active against bacteria, yeast, and fungi found in liquid cosmetic and personal care products in such as shampoos and other hair care products like hair mousse, washing gels, Washing liquid, Baby wipes, Eco-friendly washing liquid, air freshener in aerosol, liquid and gel laundry detergent, most of the hand washes and hand creams, lotion, sunscreen, conditioner, hair color.
It is an antibacterial and antimicrobial agent that uses in some industries. To prevent and deal with   fungi and algae in water treatment, cooling water systems, pulp and paper ,  fuel tanks, antifouling agents, paper coatings ,detergents, paints, glue, cutting oils
Cooling water systems
Isothiazolinone are good bactericides that usually work in the Ph 6 to 9 range
These compounds are incompatible with chlorine and hydrogen sulfide
As Carbamates controlled by them Interference with electron transfer is required to produce cell energy.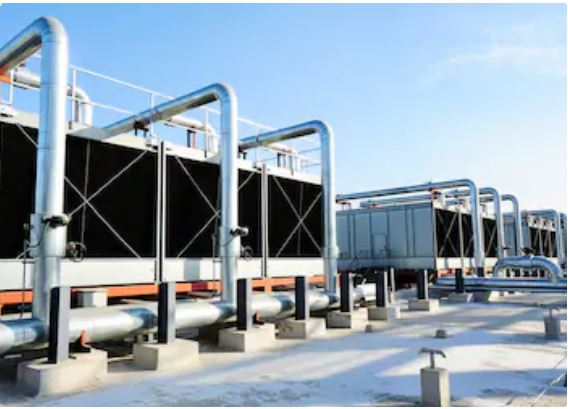 Side effects
According to the FDA, methyl chloroisothiazolinone is a standard chemical allergen.
Exposure to high concentrations of MCI can cause chemical burns and irritation of the skin and membranes.
Skin irritants
Methylisothiazolinone and Chloromethylisothiazolinone are both known to be skin irritants. Frequent use of cosmetics containing Isothiazolinone causes contact dermatitis. Although this substance is used in very small amounts in cosmetics and care products, but it is better not to leave too much on the skin.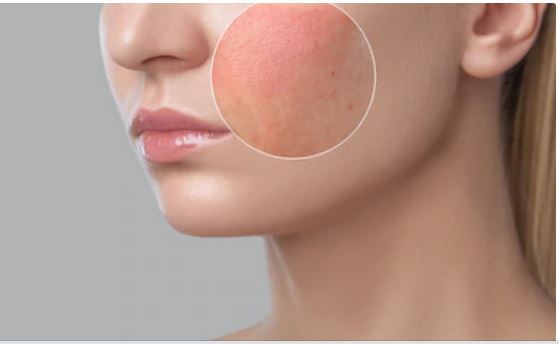 Possible side effects of this substance can be allergies, inhalation poisoning and nervous system poisoning.
In an experiment on mice, deaths were associated with weight gain in samples exposed to high concentrations of methyl Isothiazolinone. Necropsy of these specimens showed intestinal swelling and pneumonia. Therefore, in the case of workers who work in factories that produce products containing isothiazolone and have been dealing with this product for a long time, the side effects of this substance are serious and safety points must be carefully observed.
While the Occupational Safety and Health Administration has no guidelines for limiting exposure to these compounds.
references:
https://www.oxy.com/OurBusinesses/Chemicals/Products/Documents/SodiumChlorite/The%20Treatment%20of%20Cooling%20Water%20with%20Chlorine%20Dioxide.pdf
https://www.visionsofvogue.com/ingredient-week-methylisothiazolinone-methylchloroisothiazolinone/
https://pubchem.ncbi.nlm.nih.gov/compound/Isothiazolone
Analysis